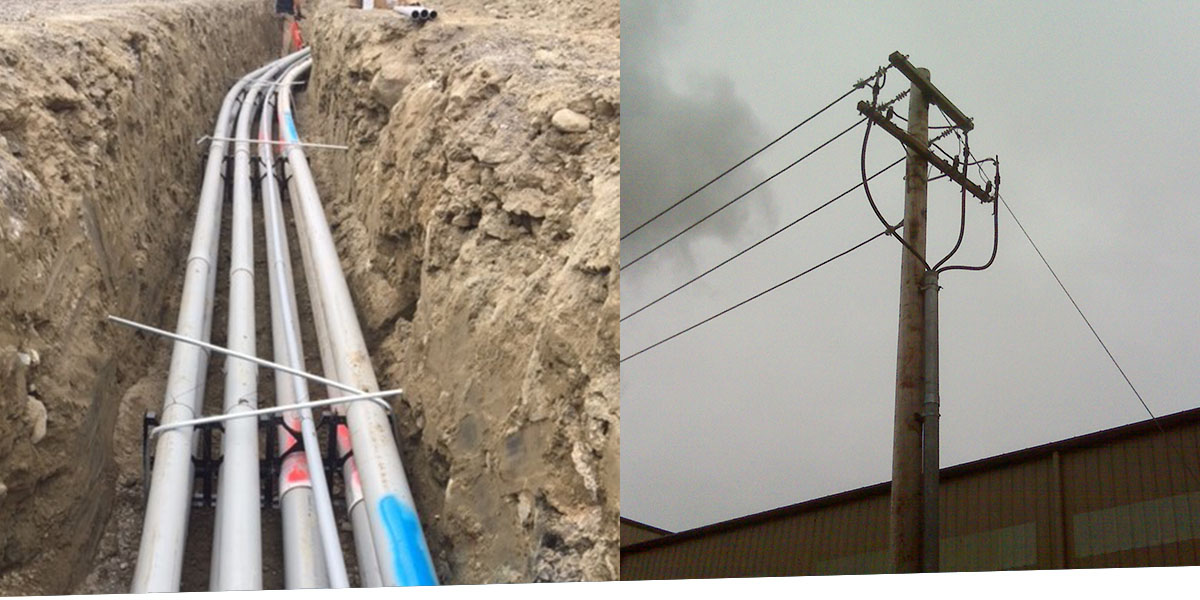 In the mid 1990's D&M was heavily involved with the construction of the wireless telecommunication systems. Many of the sites we were building were located deep into private property or atop mountains. The utility's responsibility to provide power stopped at the property line therefore extensive overhead and underground distribution systems needed to be constructed, most at medium voltage levels (5-35kV). Initially we subcontracted this work out to other entities.

The idea of subcontracting such a large portion of the project didn't sit well with our employees so I challenged them to take advantage of the extensive amounts of classes offered by the union in the areas of high voltage theory, high voltage safety and high voltage splicing. I agreed that if they went and got their certifications in these areas, I would keep my end of the bargain by investing in the equipment to perform the work. The men kept their promise and so did I, giving birth to our utility division which is now known as D&M Utility Construction.

Today, a large portion of our work is rooted in the construction of privately-owned distribution systems. Whether your needs are one utility pole, a replacement transformer, crabbing a manhole or an entire design-build upgrade of your existing system, we are your one stop source.

A large portion of our clients are actually other electrical contractors. Click Here to see partnering with D&M can save you time and money.